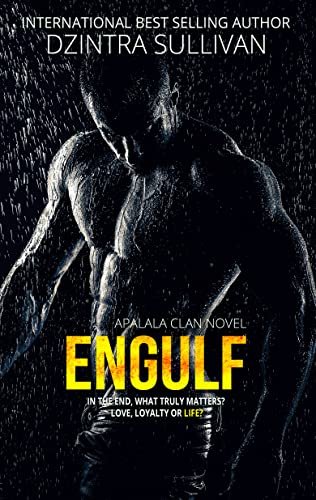 Engulf (Apalala Clan Book 5)
A dragon prophecy, millennia in the making
A beautiful art curator, with a generational side business for art theft
A dragon warrior with a chip on his shoulder to prove being the baby of the family doesn't mean he is weak.
When the possible extinction of all dragon clans across the globe suddenly hinges upon freeing the legendary princess and working out the prophecy, this is Wyvern chance to step forward. However, time has moved on and equality in the dragon clan is more important than ever.
What will the dragon warriors do when they realise in order to win, they have to step to the side?
Confronted with a battle that requires no field, and a power yet to be harnessed, it begs the question.
Will the Apalala clan be able to evolve and avoid extinction?
Or are they destined to disappear… forever.